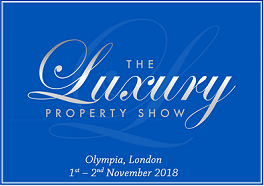 Meet Spain's Premier New Build Specialist in London With direct access to 1000´s of luxury, new villas & apartments from 130 developers in over 200 beach & golf resort locations we are South East Spain's premier new-build property specialist. We cover 350km of Spain's Southeast coastline (Costa Blanca, Murcia & Costa Almeria) and...
---
Read more
18 Oct 2018
Alicante is more than just an airport destination. Around 3 million tourists visit the city each year, so it comes as no surprise that it has an incredible tale to tell – one reaped in history, which spans across 7,000 years. What's more, the surrounding towns and national parks deliver the perfect location for a holiday home – offering the...
---
Read more
10 Aug 2018
Why Choose Cartagena? Here at Si Spain, we welcome the news that P&O Cruises is bringing cruise tourists to the city of Cartagena for the very first time this summer. It very much remains a traditional Spanish city with an abundance of history, making it a charming tourist hotspot for native and foreign tourists alike....
---
Read more
11 Jul 2018
Carefully handpicked areas along the beautiful and warm Costa Calida coastline are been selected for development all the time. The peaceful, unspoilt beach resorts of Playa Honda and Playa Paraiso are no different. Nestled in the Southern most point of the internal coastline of the Mar Menor - Europe's largest salt water lagoon – these two...
---
Read more
15 Mar 2018