On Tuesday the 15th of January, King Filipe VI will declare the new Murcia International Airport open for business. The airport´s full and official name is "Aeropuerto International Region de Murcia Juan de la Cierva" named in honour of the aviation pioneer,Juan de la Cierva, who in the 1920´s, patented the worlds first autogyro (the...
---
Read more
9 Jan 2019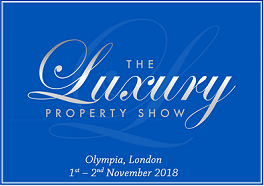 Meet Spain's Premier New Build Specialist in London With direct access to 1000´s of luxury, new villas & apartments from 130 developers in over 200 beach & golf resort locations we are South East Spain's premier new-build property specialist. We cover 350km of Spain's Southeast coastline (Costa Blanca, Murcia & Costa Almeria) and...
---
Read more
18 Oct 2018
Why Choose Cartagena? Here at Si Spain, we welcome the news that P&O Cruises is bringing cruise tourists to the city of Cartagena for the very first time this summer. It very much remains a traditional Spanish city with an abundance of history, making it a charming tourist hotspot for native and foreign tourists alike....
---
Read more
11 Jul 2018
When your mind is made up to invest in a property abroad, there is nothing more joyful than trawling through the search sites to see what you can get for your budget. Spain continues to be a top choice for relocating, holiday homes and investment in rentals – you're likely to know why if you're reading this blog. Property search sites are...
---
Read more
8 Feb 2018